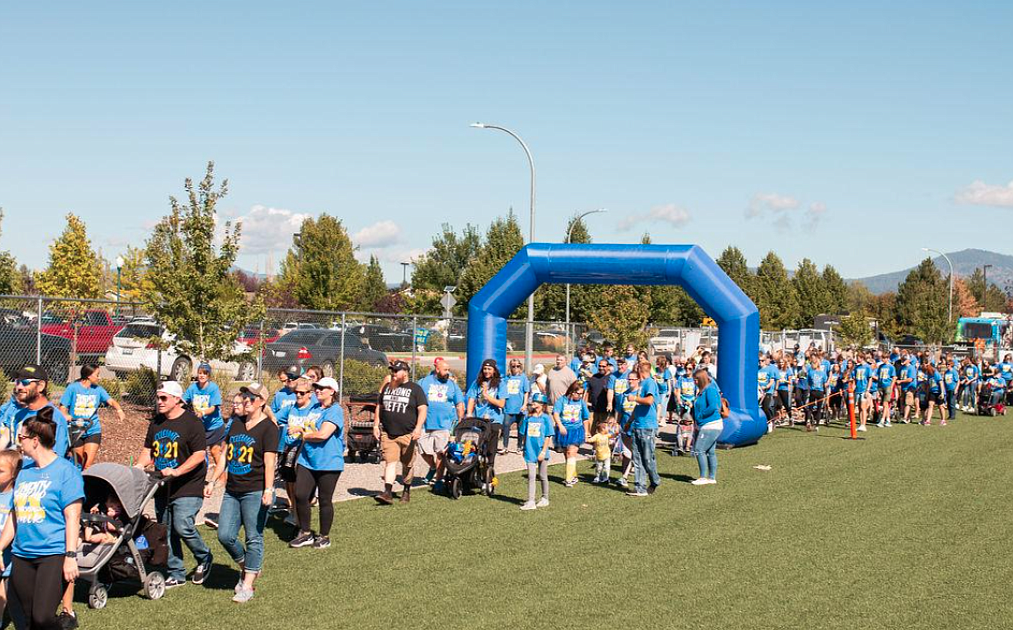 Step Up for Down Syndrome is July 23
A fun family day is planned for this year's Step Up for Down Syndrome walk starting at 9 a.m. on Saturday, July 23.
In its third year in northern Idaho and 13th overall, Step Up for Down Syndrome invites community members of all ages and abilities to participate in a 1-mile walk and enjoy a community celebration including inflatable houses, raffle drawings, activities for children, first responders with their vehicles and more.
The walk is presented by Ds Connections Nw (Down Syndrome Connections Northwest), a non-profit organization that provides a network of support, information, resources and connections for people with Down syndrome.
In 2021, more than 500 people attended the march, Moline said.
"It raises awareness of how many people are connected to someone or have a child or adult in their life with Down syndrome and how important it is in our community," executive director Kim Moline said Friday. from Ds Connections Nw. "A lot of the things we do is connect families with each other to find that community and build friendships with other families with Down syndrome."
The Step Up for Down Syndrome event is all-inclusive. Everyone who registers will receive goody bags as well as free lunch, ice cream and drinks.
"It's a really good deal," Moline said. "You help us fundraise, but you get all these other things."
Ds Connections Nw was founded in 2009 by two mothers who believed in keeping their children, families and friends connected through the love of their children with Down Syndrome. The nonprofit organization serves hundreds of families, individuals, and professionals across the Interior Northwest.
The Step Up for Down Syndrome march will be held at The Fields at Real Life, between Horsehaven and 16th Avenue at Charleville Road in Post Falls.
Registration is $30 for adults, $15 for youth, and free for participants with Down syndrome. Register at dsconnectionsnw.org or in person on the day of the event.
"It's a good time," Moline said. "It's a few hours on a Saturday morning so you still have time to go to other events. We're a great first stop."