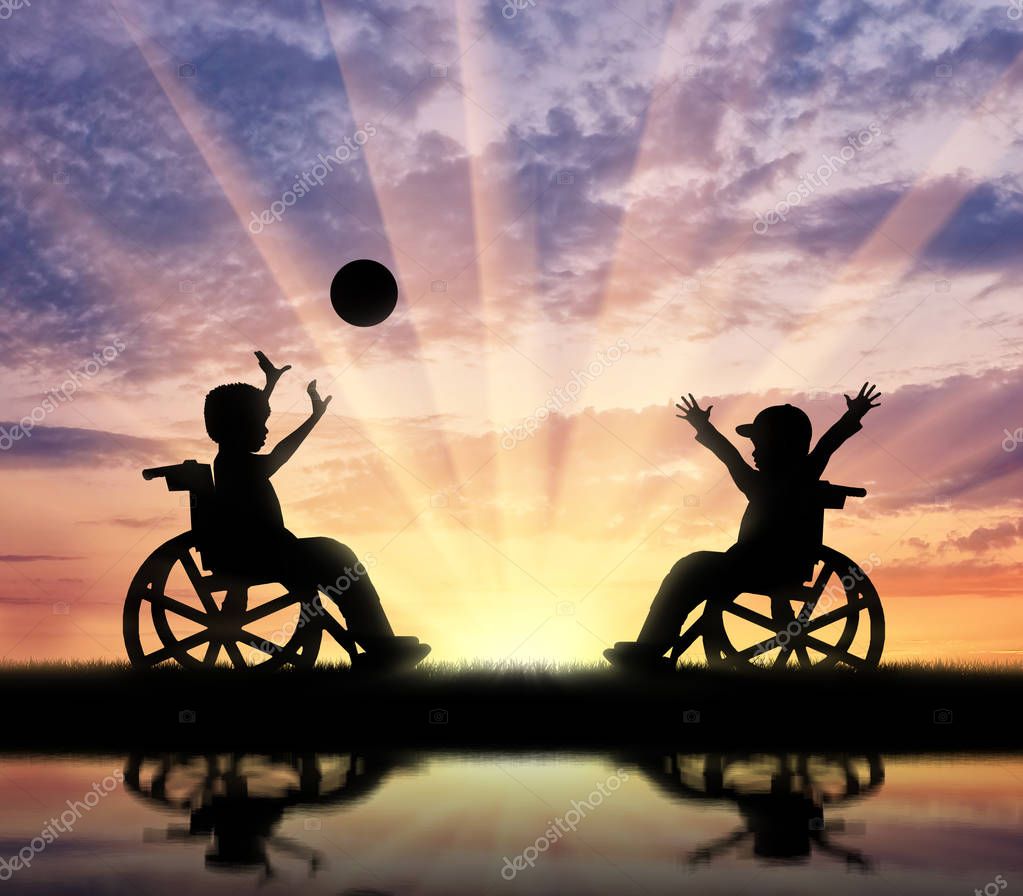 Pakistani mother with disabled son builds institute for people with disabilities
ISLAMABAD: A Pakistani mother who has a disabled son is now working to build an institute so that other disabled children have the same opportunities as her son in Europe.
It could be not only interesting but very encouraging and motivating to know that a mother with a disabled child in Pakistan has built an institution to alleviate the suffering of many mothers bearing similar children.
As she traveled the country to see what was available, she realized that appropriate therapy, necessary for a special child like her son, was nowhere to be found in Pakistan.
The mother, who belonged to a business class family in Khyber Pakhtunkhwa (KP), a district of Pakistan, received from God a disabled child named Akbar about 39 years ago.
While trying to provide the best health services to her child both in Europe and Pakistan, the mother finally decided to set up a health institute, Akbar Kare Institute (AKI), in Peshawar in 2005 to expand the same facilities. to other disabled children in the Province.
Through this institute, she has succeeded in developing a comprehensive service that offers best practice interventions that are approved globally. The institute is now recognized both nationally and internationally as a good role model for the rehabilitation of children in low and middle income countries (LAMIC).
AKI is now a Family Centered Service (FCS) caring for children with disabilities from birth to 14 years old. AKI offers a unique service that is not available anywhere else in Pakistan. The institute's attention goes far beyond rehabilitation or therapy as it might be perceived.
AKI, a non-profit organization registered with the Securities and Exchange Commission of Pakistan (SECP) under section 42 of the Companies Act 2017, certified by the Pakistan Center for Philanthropy (PCP), had started on trip to Peshawar in 2005.
"From scratch, around 18,000 families are now registered with AKI. It shouldn't have been a surprise to us that the need was there. The fact that we now see over 2,500 new children every year, when no other government or NGO has such a heavy workload, tells us that we are doing something right. Most of our referrals come from word of mouth, family to family telling about their good experience at AKI and a large number are also referred by government facilities, "said Ms Yvonne Frizzel, an Irish expert / physiotherapist who oversees the institute for a long time.
"We understand that a child with a disability is overly dependent on his family and therefore we must empower the family to give their child the best chance to make life as good as possible. ".
"We learn how such a child lives their life so that we can support and guide parents on things they can do to help their child. Each child has unique needs and each family has different resources. There is no "master plan" that will solve the problems they may have, "she added. However, she added, with her experience and professional knowledge, AKI offers a variety of therapeutic benefits that we know will make a difference for the child and give his family the comfort of knowing that 'they do their best for their child.
According to her, AKI provides all clinical services, including assertiveness devices, free of charge. At Akbar Kare Institute, no family pays money for a service that includes physiotherapy sessions for the rehabilitation of the child, preschool education sessions, provision of assistive devices (devices), services orthotics and prostheses.
The institute also provides social support to most of the poor families by providing them monthly cash allowances to families who have children with severe nutritional deficiencies, transportation allowances to families who worked on a daily wage like hand – workers who cannot afford to take a day off from work. and bring their child to AKI for clinical services. Medicines, lab tests, clothes / shoes, diapers and cookies for instant energy are provided to poor families.
Clinical Rehabilitation Services: AKI's experts / doctors work primarily with children with cerebral palsy, spina bifida, trisomy 21, neuromuscular disorders, genetic disorders and muscular dystrophies. The initial assessment of children is performed according to guidelines recommended by the World Health Organization (WHO) by implementing the International Classification of Functioning and Disability (ICF).
"As a family-centered care organization, we use a partnership approach to healthcare decision-making between our team of professionals and parents and caregivers. We engage the families of patients to actively participate in the rehabilitation of their children and they are present and active in every treatment session. Through parents' engagement with us at the center, they learn that they can change the way their child is developing by using techniques learned at AKI to help them at home, "said Ms. Yvonne Frizzel.
Educational service: Our specialist educator sees an average of 30 children per week. Many of its sessions are one-on-one, one-on-one teaching activities. Only 8.4% of school-aged children who attended AKI have access to public or private KP schools because of their disability.
The children with whom our teacher and his assistant work are those who have never been to school. They may have issues with attention, behavior, and their parents may not even have thought that school was an option for them.
However, every child has the fundamental right to education according to his needs to allow him to associate with his peers, to be stimulated to develop his social skills and to have all the learning opportunities that may be available to him. be useful while growing up. There is of course the added benefit when the children go to school which any parent with children understands, the mother and father are free to go to work and do the housework, for the good of the whole family. .
To help disabled children who cannot stand and move around, the institute has built a dedicated on-site workshop that manufactures simple devices, corner seats, standing frames, a variety of chairs for different disabilities, mobility carts for very young paralyzed children. and other postural aids as needed. This is a most valuable service for which the ICRC has provided all the equipment.
Signing of a memorandum of understanding with the government of the KP: in 2019, AKI signed a memorandum of understanding with the provincial government of the KP to support the development of a PC-1 for the rehabilitation of children with disabilities in Khyber Pakhtunkhwa with the aim of decentralizing services by training clinical staff, physiotherapists, speech therapists and occupational therapists, in pediatric rehabilitation to work in 7 divisional centers.
A formal agreement and facilitation at government level to expand the services of this institute is still awaited.