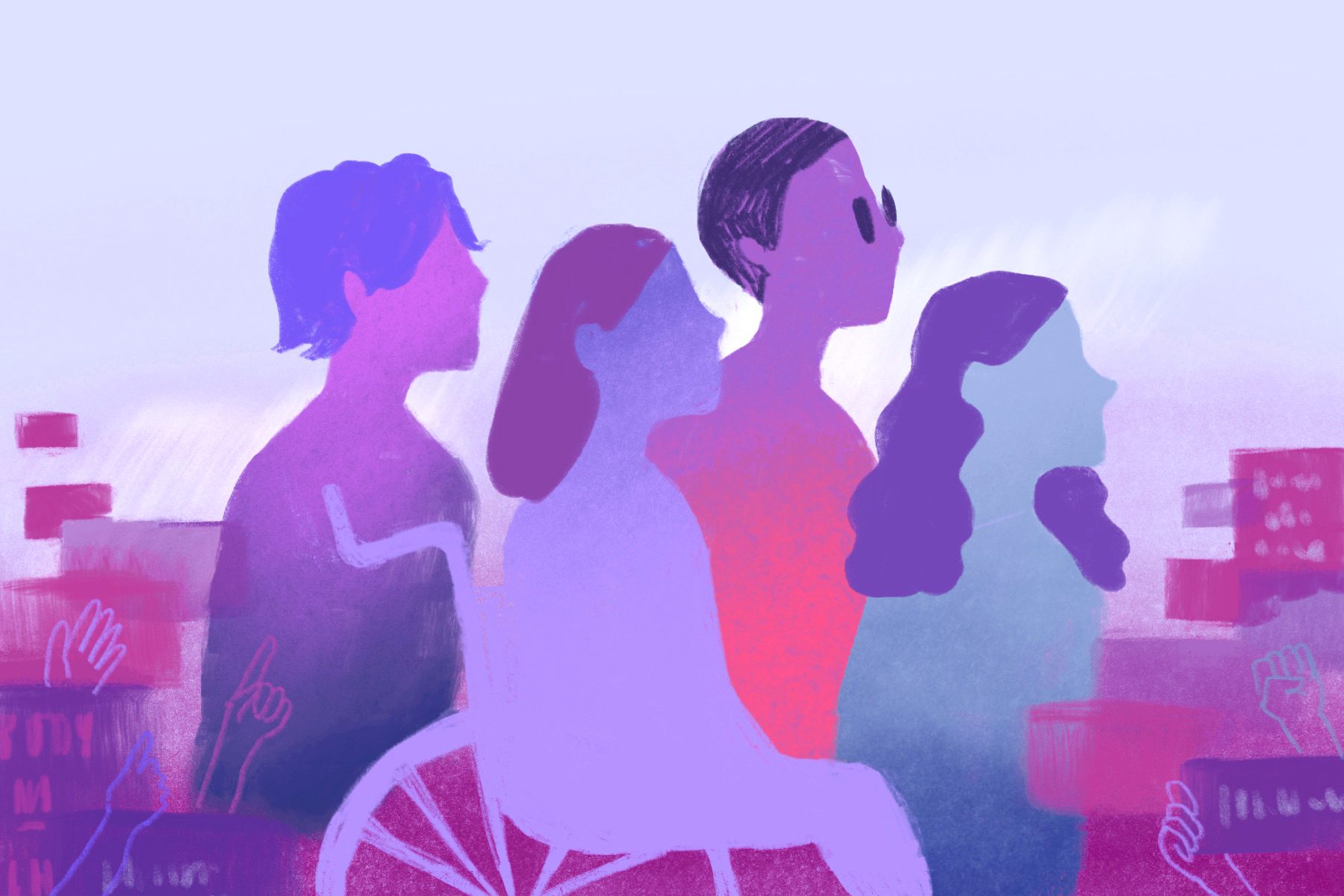 New poll shows what people with disabilities think about abortion
Disability has been used as something of a political football in the abortion debate. For decades, fetal abnormalities and disabilities have been part of the argument of abortion rights advocates that people need to access the procedure. Abortion advocates, on the other hand, argue that disability-motivated abortion is discriminatory and devalues ​​the lives of the disabled.
But people with disabilities themselves have been largely absent from the public debate on abortion rights. Now, new poll results, shared exclusively with The 19th, shed light for the first time on how people with disabilities view the issue.
The pollsters were temperature check on abortion since the 1970s. They asked respondents about their race, gender, religious beliefs and more. They did not, however, ask respondents if they were disabled, although some polls asked whether abortion is acceptable in cases where "the child is mentally disabled".
The new poll, conducted by the progressive firm Data for Progress, suggests that the opinions of Americans with disabilities are broadly similar to the opinions of Americans without disabilities. The poll was taken after Politico reported on a leaked Supreme Court draft opinion that would overturn Roe v. Wade.
The national Data for Progress poll indicates that 55% of people without disabilities and 53% of people with disabilities think abortion should be legal in most circumstances, largely reflecting recent data from other survey offices.
Fifty-eight percent of all respondents would prefer Roe v. Wade stays put, while 59 percent of people with disabilities feel the same way.
"Americans with disabilities support abortion," said Matthew Cortland, principal researcher at Data for Progress, who has led efforts to include Americans with disabilities in company polls since joining them last year. "Americans with disabilities know it affects them. Women with disabilities in particular know that this affects them.
The survey showed some differences.
People with disabilities say they are more likely to vote in November if Roe v. Wade is canceled. Forty-nine percent of respondents with disabilities said they were much or somewhat more likely to vote in November if Roe was knocked down, compared to 41 percent of respondents without disabilities.
It is impossible to know whether public opinion of people with disabilities has matched general public opinion over time. "With some other problem areas and demographics, you can say, 'Based on five years of polls, here's what we expect. We just don't have that data. That's why it's so important that we do this," Cortland said.
Yet even without polls to back it up, people with disabilities have long had complex views about abortion.
In "No Pity," the seminal history of the American disability rights movement published in 1993, journalist Joe Shapiro wrote, "To their secret horror, almost every disabled person knows that if their condition had been [detected before birth]…he or she probably wouldn't have been born at all. About two-thirds of American parents who receive a prenatal diagnosis of Down syndrome chose to terminate their pregnancies between 1995 and 2011, according to a systematic review. The numbers are just as high for spina bifidaanother common congenital disease.
Melissa Ortiz has spina bifida, and that's part of what informs her anti-abortion stance.
"Is my life perfect? No, but I think it sucks. It's definitely better than the alternative," she told The 19th.
Ortiz was appointed to head the Administration for Community Living, a small Department of Health and Human Services agency dedicated to disability and aging, by President Donald Trump in 2017. She left a year later in due to health problems.
Like many seniors with lifelong disabilities, Ortiz was told she would die young. "When I was three years old, the doctors told my parents that I would be lucky to graduate from high school. Well, my 40-year reunion is coming up in a few years, and I plan to be alive for it. Doctors don't know everything," she said.
Ortiz has worked extensively with anti-abortion group Susan B. Anthony List and was nominated for their hall of fame in 2019 for her advocacy. She was thrilled to hear that Roe would likely be knocked down, but also felt that it still wasn't enough. "I don't just want abortion to be illegal. I want it to be unthinkable," she told The 19.
Having a disability also informs a position on abortion rights for Mia Ives-Rublee, director of the Disability Justice Initiative at the progressive Center for American Progress.
"For someone like me who has osteogenesis imperfecta, who may not be able to safely bring a baby or fetus to term, my life is at stake if Roe falls," she said. declared at 19.
But it's not just a matter of security. Ives-Rublee believes that bodily autonomy, control over one's own body and one's medical choices, is central to both disability and reproductive rights. The Center for American Progress has published a detailed report on Reproductive Justice for Women with Disabilities last year, which Ives-Rublee co-authored.
In the report and in the interview, Ives-Rublee drew parallels between abortion access and other bodily autonomy issues in the disability community, such as forced sterilization.
"I think it's extremely important for us to expand the way we talk about the impact of bodily autonomy, to include access to abortion, but to include all of these other issues that affect especially the disability community," she said.
Ives-Rublee acknowledges a problem with the way doctors often talk to expectant parents about disability. "After genetic testing, the parent learns from all these doctors and professionals that the individual is not going to have a good life, that they may not live to adulthood, and that's often misinformation," she said. But for Ives-Rublee, restricting abortion is not the way to tackle the problem.
Instead, she says, the issue is "nuanced" in ways that may not be obvious to people without disabilities. "People in the disability community want people to have bodily autonomy. What we also want is for parents to get the information they need to make good, thoughtful decisions," Ives-Rublee told The 19.
National disability organizations have also rarely tipped their card on how they view abortion. Historically, disability organizations have been reluctant to release statements indicating their views, and only two have released statements to the news that the Supreme Court appears poised to overturn Roe v. Supreme Court Wade.
Cortland says the new poll should be a wake-up call for disability organizations. "It's really important that disability leaders realize that men and women with disabilities care about access to abortion. In the past, we have seen disability leaders fail to show up to advocate for abortion access. It's the wrong call. Based on those numbers, it's the wrong call, even from a transactional perspective," Cortland told The 19th.