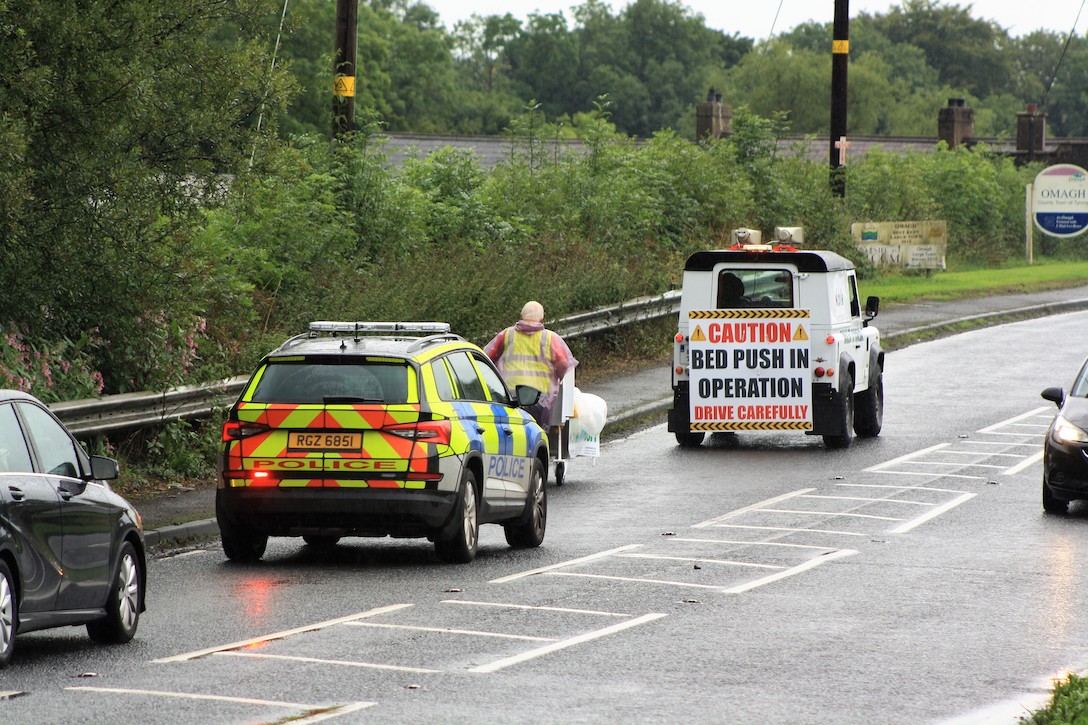 Last push as Noah's Bed Push to return to Donegal today – Donegal Daily
[ad_1]
THE last day of Noah's Bed Push, a 250 mile fundraiser for a six-year-old boy diagnosed with leukemia in January, is underway.
Noah's Bed Push is expected to cross the bridge to Lifford around 1pm today and arrive at the Polestar in Letterkenny at 6.30pm before the final push to Letterkenny University Hospital.
The event was hosted by the parents of Noah Gooch (6) who received treatment at LUH and Crumlin Children's Hospital.
The bed push started at Crumlin on Thursday and received tremendous support.
"Thank you very much for all your support; we couldn't have done it without you, "said Noah's father, Lee, Highland Radio presenter and local DJ, in a moving video this morning.
"We are so excited and very emotional. Difficult to take stock of the overruns. We are overwhelmed with support, love, good wishes and donations. It is something we will always remember. "
The fundraiser supports nine beneficiaries who help families with children diagnosed with life-threatening illnesses.
Noah also has Down syndrome and his family wants to give something back and say 'thank you' for the vital medical care he has received since his devastating diagnosis earlier this year.
The nine organizations that will benefit from the funds raised are the Children's Health Foundation Crumlin, Letterkenny University Hospital Children's Ward, Hand in Hand Children's Cancer Charity, Ronald McDonald House Charities, Donegal Down Syndrome Association, Aoibheann's Pink Tie National Children's Cancer Charity, Children Disability Team from the Donegal North Network, Bumbleance Children's National Ambulance Service and Blood Bike North West.
One GoFundMe page raised nearly $ 78,000 and thousands more have been pledged.
You can donate here: https://www.gofundme.com/f/noahs-bed-push
Last push as Noah's Bed Push returns to Donegal today was last modified: August 22, 2021 through Chris McNulty
Key words:
[ad_2]