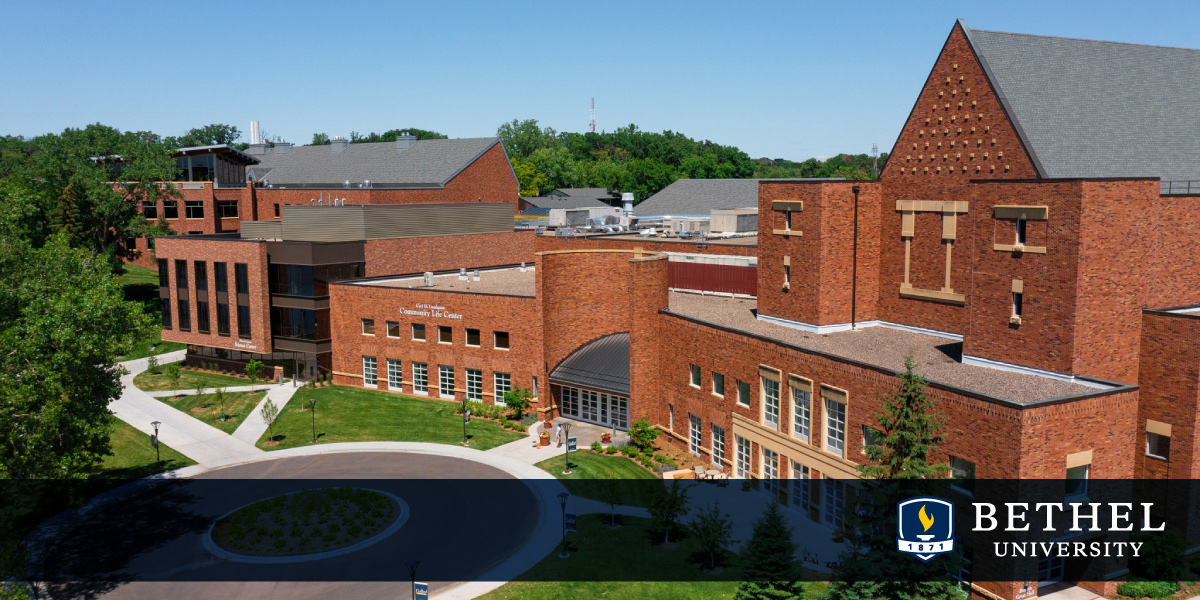 Graduates Reflect on God's Presence in Times Big and Small
At the CAPS ceremony, Brad Ingram CAPS'22 opened up about how he was told college probably wasn't for him after he was diagnosed with a learning disability in high school. Later, he felt called to pursue an education, but a program he was about to start at another school was cut short. But then he signed on to Bethel's BA in Special Education program. "I discovered how perfect God's timing is, and I just needed to trust him," Ingram says. He also advocated for educators, as many feel exhausted after years of upheaval and challenges stemming from the pandemic.
While launch ceremonies were held in person and many COVID-19 related restrictions were lifted across the country, the pandemic fell in the middle of these graduates' stay at Bethel. And the speakers reflected on how this has affected their educational journeys. During the Bethel Graduate School ceremony, Olubola Salabiu GS'22 admitted that she had struggled to catch her breath since 2019. As she reflected on balancing her family, studies and career during the pandemic, she urged fellow graduates to live life to the fullest. "Every day we all have the opportunity to reboot and not be negative about the things around us, like families and friends, and to be grateful for the gift of life to take on unfinished tasks with support," said Salabiu, who earned a doctorate in nursing practice. diploma.
Elaina Cox '22, who earned a BSN in nursing, spoke about how God remains faithful even during the most difficult times. Over the past few years, many "what ifs?" became realities, but she saw God continue to work in miraculous ways. For many, the pandemic was just "what if". For Cox, it was a loss for his family. On September 20, 2021, his sister, Callie, died. Callie was born with trisomy 18, a chromosomal disorder that prevented her from speaking or walking. But she exceeded expectations by living to be 26. Callie loved and welcomed family and friends with a tender embrace. "She showed others the love of Christ without saying a single word," Cox recalled.
While it was difficult to return to Bethel after her sister's funeral, Cox found support in her home away from home. She thought back to a particularly difficult nursing class where they watched an end-of-life simulation, which made her cry thinking about her sister. But her teacher and classmates comforted her. "The love I felt was a great example of the beauty found in community and the love and faithfulness of the Lord," she said. This was just one example of the support she received on campus. "I leave Bethel with a grateful heart for this community of which I am a part," she said.
---