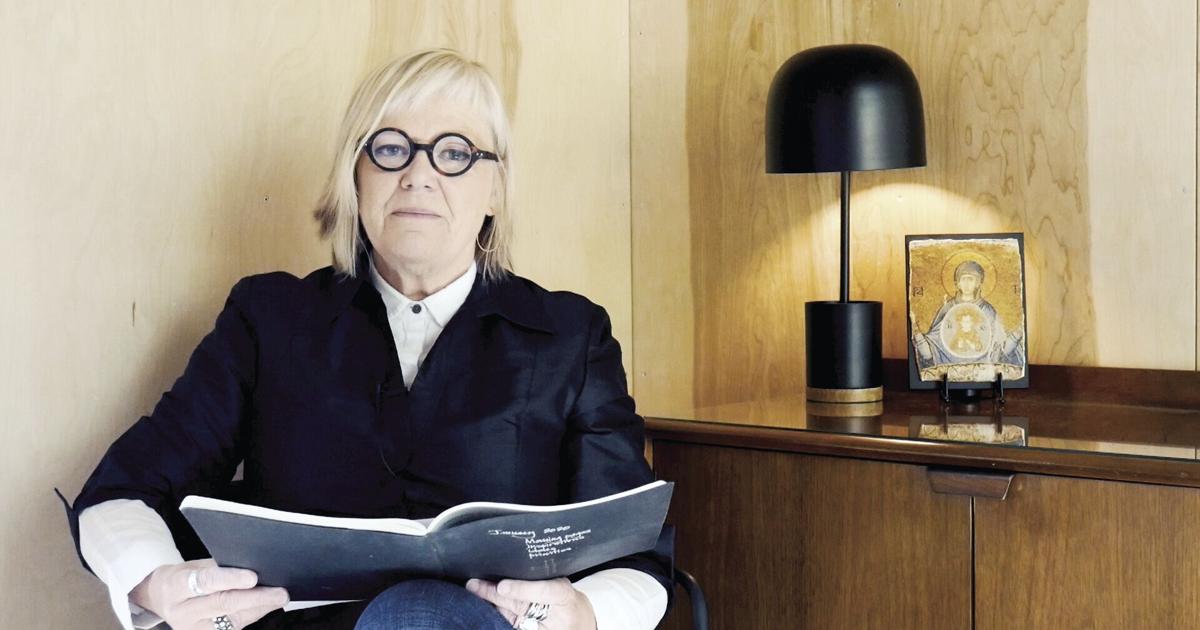 Fine-tune your dance moves for the upcoming 'Legally Blonde' musical | Entertainment
This week I'm fully engrossed in perfecting my dance moves, dialogue, lyrics and accent for the upcoming musical "Legally Blond" which will take place at Kelowna Actors Studio on Ellis from April 20 to May 8.
This production stars Joanne Booth as Elle Woods and Chad Abrahamson as Everett. In case you don't remember the movie this musical is based on, it's about a smart and sassy California girl who wants to be taken seriously so that her ex-boyfriend will fall in love with her again.
She follows him to Harvard, where she too is taking her LSAT and is now attending law school. Instead of reclaiming her love, she finds her love of knowledge, friendship, and integrity more important.
I play Paulette, a Jersey-accented hairstylist who befriends Elle due to their mutual love of hair care and dogs. Tickets are 70% sold out, so please book early if you wish to attend. There are still dinner and show tickets available via: albeit kelownaactorsstudio.com.
Tomorrow, the curtains will rise in Penticton when the Many Hats Theater presents "Hilda's Yard", a play written by Canadian playwright Norman Foster and directed by Ed Schneider.
This play is a heartwarming comedy about separation, unity and family matters. Hilda and Sam Fluck are newly single since their 30-year-old children moved out.
They are ready to relax so what could disturb their simple peace? The show runs until April 30, every Thursday, Friday and Saturday at the Cannery Trade Centre, 1475 Fairview Rd., Penticton.
Curtains up at 8 p.m. and Sunday matinee at 2 p.m. Tickets are $28 (adults) and $25 (students/seniors) via manyhatstheatre.com.
———
Poetry lovers will rejoice tomorrow in Kelowna at the BNA Tasting Room, 1254 Ellis St. Enjoy the book launch and reading of Lesley-Anne Evans, a collection of courageous, original and memorable poems, Mute Swans. This event is the closing season for Inspired Word Café. There will be an open mic at 7:00 p.m. and for those wishing to register, please arrive at 6:30 p.m.
Admission is $5 and books are available for purchase for $20, which Lesley-Anne will be happy to sign. You can also pre-purchase your book at Mosaic Books downtown on Bernard Avenue and Indigo at Orchard Park Mall.
———
Thursdays are also good for a good laugh at the Open Mic Comedy in Dakoda. It's a great opportunity to try comedy for yourself or watch the comics test their gear in front of the best audiences in town. This show often has up to 20 comedians each doing five minutes of new material with a special 15-minute set by a special guest or hosts.
This week, Alex Miller and Bonnie Esson co-host and the smack dab in the middle, belongs to Scott Murata.
This show is offered through a donation to the Central Okanagan Foodbank, so please attend with plenty of dollars to donate to this very needy cause, especially at this time when prices for essential items are at an all time high.
———
New wave meets punk band, Proper Man, will be in residence every Saturday at Broken Hearts Club at the Crown & Thieves winery, 3887C Brown Road from 8:30-10:30 p.m. Leading Jason Parkes is also the winemaker of this very unique. place. The group also consists of Nori Wentworth; double bass, Petri Nieminen; Guitar, Travis Saunders; Piano and Justen Gordon; Drums. Tickets can be purchased through links on the website at crownthieves.com/pages/events. Visit the website to see other events happening at this amazing speakeasy that encourages glamorous outfits and decadent behavior.
———
Sunday at the Community Theatre, 1375 Water Street, find your inner child or just find a child and attend the 40th anniversary of the classic album The Cat Came Back, with four-time Juno winner Fred Penner .
This gentle giant with an undeniable ability to make you feel good about yourself is on tour to celebrate 40 years as a master of the North American family entertainment scene.
A Member of the Order of Canada, Penner is part of the fabric of child-rearing with his catchy songs and countless high-energy performances. He uses his stardom supporting organizations such as UNESCO, World Vision, UNICEF and the Canadian Down Syndrome Society and takes his self-proclaimed mandate to "never underestimate your ability to make a difference in the lives of 'a child' as a fundamental philosophy. Tickets are $30 plus fees via: selectyourtickets.com/event-pro/fred-penner.
Only one show at 2 p.m.
———
The dance is back this weekend at Blue Gator, 441 Lawrence Ave., with NFA, a dance-rock mashup playing all the hits of the 80s and 90s, including Def Leppard, ZZ Top, Honeymoon Suite, Loverboy, Doug and Les Slugs, Prism and Boney M, to name a few. Live music starts at 9 p.m. Friday and Saturday nights, $10 entrance fee at the door.
———
Vibes at the Vine, at Vibrant Vine Winery, 3240 Pooley Road in Kelowna, is back for weekly live music from 2-4 p.m. every Saturday with no admission charge. Admission is first come, first served.
For more information on programming and special events, visit thevibrantvine.com/LiveMusic.
———
Saturday night, the Vernon Jazz Society, 3000-31st Street, hosts tenor saxophonist and Vancouver jazz impresario Cory Weeds, who will perform with a star quintet consisting of Brad Turner on piano, John Lee on bass, Jesse Cahill on drums and Julian Borkowski on trumpet.
The quintet will feature the music of legendary hard-bop pianist-composer Horace Silver.
Weeds founded the Jazz Cellar and is now artistic curator of Frankie's Jazz Club, both in Vancouver. Tickets for this show are $40 and can be purchased at vernonjazz.com.
Anna Jacyszyn is an award-winning jazz singer. Email: [email protected]